For years companies have tried reinventing Resume's. 4 years ago VisualCV launched but has since been acquired.
ResumUP is one of the newer entries into the online Resume space and is still in beta. Their slogan "go visual, get visible" says it all.
The premise is simple, an infographic Resume will get you noticed. Will it though?
If used as a networking tool or online resume on your web site, blog or even including a link from your LinkedIn profile – it may. Thinking of using it for submitting an application through a companies career site or applicant tracking system? Think again (for now).
ResumUP includes some great features that allow you to quickly create your Resume from your Facebook or LinkedIn profiles. The premise is a one-click Resume creation. The end result is an infographic style Resume in a timeline format that includes your past work experience, education, skills, values, and more.
You can share your ResumUP resume via Facebook, Twitter, or LinkedIn. If you're not the social sharing type, you can export your resume as a PDF for emailing or printing.
For more information on creating a ResumUP, check out the YouTube video: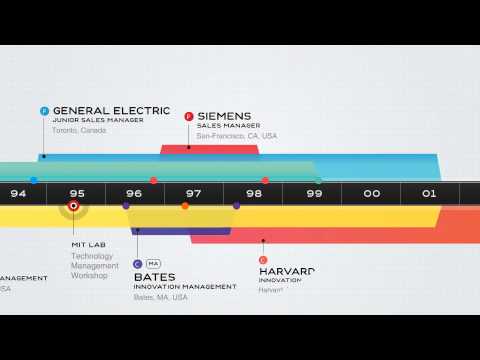 As mentioned before most companies career sites / applicant tracking systems aren't ready for visual or Resume's in an infographic format. Don't let that stop you from creating one, they are still great for networking or creating a visually appealing profile you can use to connect with others.
You can also follow the ResumUP team on twitter or Facebook.
If you don't like the ResumUP format but like the concept, check out Kinzaa, visualize.me for other visual options.