Written by Kristin Dziadul.
Mike D is now following you on Twitter.
Mike D has accepted your friend request.
Comment posted by Mike D
Text Message from Mike D
The above is a prelude to a love story. Yes, love can occur by meeting in class, meeting through a friend or at a party, but what about through social media?
Did you know that there are four bases of social media that can lead to a social media love story? Do you remember being in high school and talking about the 'bases' you could get to with your teenage crush. Today in the new digital age, social media bases are applied the same way as high school, however the love stories at reunions are slightly different.
First Base:
Monday December 15th, 2009, Twitter via web.
Mike D follows you on Twitter, thinking you are cute, smart and interesting.
You notice that he followed you, and soon follow back. Mike started to flirt a bit with you through @replies, getting to know you, and speaking of common interests. You two soon get to know each other well enough, and the crush begins. Then comes second base!
Second Base:
Thursday, January 2nd 10:05 am.
You then start commenting on Mike's blog posts on a regular basis. He soon noticed and gladly returned the favor. By commenting on each other's blog posts, you two realized how much you had in common and how much you could contribute to each other's ideas so easily. You Facebook friend request Mike.
Third Base:
Wednesday January 25th 2:34 p.m.
You SO like each other! Now you and Mike D can see each other's pictures, friends, updates, etc. You two are giving each other a much more personal insight into your lives by allowing each other to be your Facebook friends, thus the trust begins. Mike begins to flirt with you by sending you a message, writing on your wall and conversing with you using the Facebook chat. Now that you two are connecting on multiple social media sites, this may be getting serious!
Home Run!
Text from Mike to Kristin 3:05 February 1st.
The text message. After talking for a while on Twitter, commenting on blog posts, and Facebook numbers were finally exchanged via the Facebook chat. This means that you two definitely have confirmed the crush and are taking it to a much more personal level. Mike begins to text you during the day to say hi or share something he is doing, and even asking to meet up! Your heart begins to race as a huge smile crosses your face and you start to plan out your outfit.
After meeting through social media sites and then text messaging, you finally meet Mike for a date and have been happily together since then. It seems that social media sites are the new way to find love, replacing traditional dating sites like eHarmony and Match.com.
Do you have a similar story? Notice any cute flirting going on between your friends on social media sites?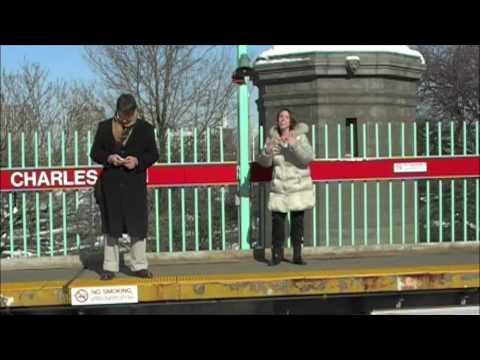 I'd love to hear your stories included as comments to continue this social media love story.
Written by Kristin Dziadul, author of A New Generation.