As the saying goes, a picture says 1,000 words.. The level of satisfaction with job seekers and recruiters about the effectiveness of job postings in the online recruiting space.
From continued high unemployment and never hearing back to record numbers of applications per job posting and employers chasing the next best thing.  Both Recruiters and job seekers are frustrated.  Many reports also show relatively low engagement and candidate conversion on career sites, for obvious reasons.  The effectiveness of a job posting is one piece of the puzzle.  They are not mutually beneficial.
Lou Adler has talked about the importance of writing effective job ads for years. Who is listening? I did a quick search on a job board for "accountant".  One of the first Jobs that appeared – Accountant II.  I'm sure if you were an accountant you would be jumping with excitement after reading this – and would have applied immediately.  You might even write home to mom about it.  90% of the ad is related to qualifications and the hiring process – not the job. It's not engaging and it doesn't effectively describe the job.  Maybe their career site does a better job? Think again, check it out.
This example might not be the norm depending on where you sit, yet I would invite Recruiters and HR pro's to spend 10 minutes online as a candidate and see where it takes you.  Typically, you'll end up on a company career site filled with fluff – thinking  about the lyrics from Ke$ha's hit blah, blah, blah.  Just start your search at google, a job aggregator, or any job board.. Hopefully it takes you to a place of thinking about new possibilities, like the ones with Deluxe Corporation, and their non-traditional approach to posting jobs.
Stacy Van Meter has been working hard as Deluxe's Manager of their talent community and employment brand. Spend 5 minutes on their career site – or various social channels and you'll get the picture.  As far as the future of job postings related to this article, check out the video below.  How could you get rich information like this and meet a team you'd be working with from any typical job posting?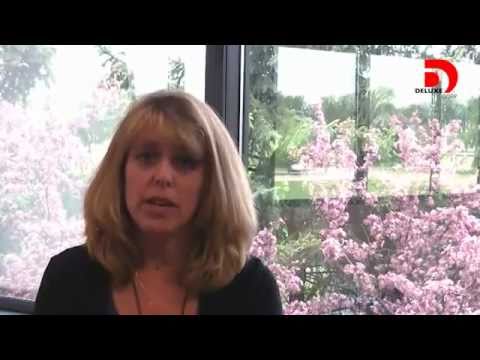 I had the chance to catch up with Stacy last week and asked about the approach Deluxe is taking and the results. She said, "We are taking innovation to a new level by thinking beyond the boundaries of the typical HR recruiting process. We look at all of our processes from the candidate/customer perspective."

When the focus of our conversation shifted towards their clients (candidates and leaders), Van Meter added, "The real value in what we are doing is in the humanization of the business. We have automated our process for efficiency over the past 10 years, but left our candidates/customers to a sterile often confounding experience. I want to go out of my way to delight our customers".
In looking at some of the Deluxe web properties, you won't have to search hard to find compliments from candidates – like this one:
Thank you for the courtesy of a response, many companies do not even bother. This shows how your company really puts customer service as a real priority in the way you operate. I know it is a really tough job market with many experienced people seeking employment, therefore I do appreciate your consideration even though I was not chosen to interview or hire. This is definitely a company I would enjoy working for.
And how is this for engagement & results? In Q1 2011 they realized a 76% increase in social impressions over Q4 2010 across their web properties (Blog, Facebook, Twitter, LinkedIn, Youtube and Flickr). Just shy of 219,000 impressions in Q1 alone. Van Meter is quick to point out that she is more interested in the increase of their engagement statistics over the next half of this year.  Speaking of engagement, In Q4 2010, 50% of hires at Deluxe came from their online talent community.
Kudos to Stacy and the team at Deluxe for challenging the status quo.  What they're doing is "real" and goes beyond the fluff of just making things appear great on a career site, or a standard job posting on a job board.
While posting jobs via YouTube might not work for every company whether it's a resource or maybe even a branding issue, think about new possibilites instead of making a list of excuses about making changes from traditionally posting job descriptions online and why a new approach "won't work here".
Check back tomorrow for part 2 of this post, as we'll be sharing a new new way for companies to integrate great video capabilities within their job distribution, in addition to a new way to post jobs with audio descriptions and images instantly to job sites.